Welcome to the home page for the Pennsylvania HIV Planning Group (HPG)! The HPG's part of the StopHIV website is designed to provide you with all of the information you need for upcoming meetings while also preserving minutes and presentations from previous meetings. If you are unable to find information that you think should be on this page, email Scott Arrowood at sha6@pitt.edu.
The HPG is guided by the Vision Statement of the Division of HIV Disease and the National HIV/AIDS Strategy: Pennsylvania will become a place where new HIV infections are rare and when they do occur, every person, regardless of age, gender, race/ethnicity, sexual orientation, gender identity or socio-economic circumstance, will have unfettered access to high quality, life extending care, free from stigma and discrimination

Meeting Location and Schedule
The next HPG meeting will be:
January 18 & 19th 2023 in Harrisburg, PA
Meeting Location: Penn Harris Hotel and Conference Center
1150 Camp Hill Bypass
Harrisburg, PA 17011
Day 1: Meeting 9am – 4pm
Day 2: Meeting 9am – 4pm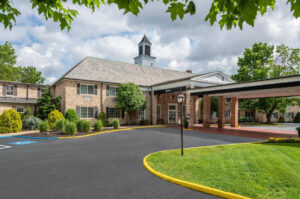 Penn Harris Hotel and Conference Center
2023 HIV Planning Group Meetings – New Locations
 January 18 & 19 -Penn Harris
March 22 & 23 -Best Western
May 17 & 18 -Townhall (Philly) King of Prussia
July 19 & 20 -Radisson
September 20 & 21 -Townhall (Northeast/Poconos)
November 29 & 30 -Best Western
Continental Breakfast begins 8:30am.  Meetings are open to the public and all are welcome to attend.  Lunch is included for guests who RSVP.  HPG members: please remember to submit a Travel Itinerary Form and Request for Travel Expenses Reimbursement Form prior to leaving each meeting.
Best Western Premier Central Hotel and Conference Center
800 E Park Drive
Harrisburg, PA 17111
Day 1: Meeting 9am – 4pm
Day 2: Meeting 9am – 4pm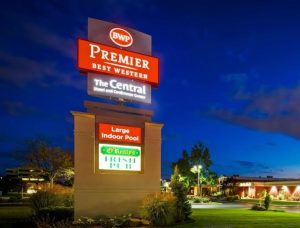 Best Western Premier Central Hotel and Conference Center
For more details about the next meeting, or to stay informed about all future HPG events, consider joining our HPG affiliates list by emailing Mike Zolovich at maz59@pitt.edu.
Integrated Care & Prevention Planning
Special Pharmaceutical Benefits Program
Special Pharmaceuticals Benefits Program Advisory Council
The Statewide Special Pharmaceutical Benefits Program (SPBP) Advisory Council has been established by the Department of Health, Division of HIV Disease to aid the Division in the carrying out of its Federal grant responsibilities for the Ryan White Comprehensive AIDS Resources Emergency Act of 1990 (42 U.S.C.A. § 300ff-26).  This Council holds four public meeting a year in service of this goal: two in Harrisburg, PA, and two electronically.
The SPBP Advisory Council provides program guidance and recommendations to the SPBP in regard to: drug formulary; covered lab services; drug utilization review; clinical programs; eligibility; and SPBP management.  The HIV Prevention and Care Project supports the Council in its meetings and work, including hosting all publicly available information and deliverables on this site.
For additional information, or persons with a disability who wish to attend the meeting and require auxiliary aid, service or other accommodation, please contact HPCP at maz59@pitt.edu.  You can also sign up to receive updates and meeting notices from HPCP regarding statewide planning activities by emailing your request to dlg43@pitt.edu. Finally, you may also contact SPBP AC Chair John Haines regarding any of the above at: The Special Pharmaceutical Benefits Program, Bureau of Communicable Diseases, Department of Health, Room 611, Health and Welfare Building, 625 Forster Street, Harrisburg, PA 17120. Speech or hearing impaired persons contact V/TT (717) 783-6514 or the Pennsylvania AT&T Relay Service at (800) 654-5984 (TT)
2023 SPBP Advisory Council Meetings
Thursday, January 26, 2023 10am – Noon
Link to web conference is emailed one month in advance
Thursday, May 4, 2023 10am- 3pm
Link to hybrid conference is emailed one month in advance
For in-person attendance: Best Wester Premier 800 E Park Drive, Harrisburg, Pennsylvania 17111
Thursday, July 20, 2023 10am – Noon
Link to web conference is emailed one month in advance
Thursday, October 26, 2023     10am – 3pm
Link to hybrid conference is emailed one month in advance
For in-person attendance: Penn Harris Hotel 1150 Camp Hill Bypass, Camp Hill, PA 170111
Committees
Drug Formulary & Lab Services Committee
Drug Utilization Review & Clinical Programs Committe
Program Eligibility & Management Committee
Other Relevant HPG Pages
HPG Subcommittees
HPG Workgroups
Pennsylvania's Integrated HIV Prevention and Care Plan
Stakeholder Engagement
New Member Orientation Materials